"Thank you so much! I am so impressed by the ease of the system and how much simpler it has made my life. It is a blessing to me and my family because I normally spend the 2 weeks after the sale ignoring everyone because I am busy stacking and sorting tags, calculating, etc. I was even able to mail out my consignor checks a week early. Thank you so much for developing this wonderful software system and for all your patience and support as I figured it out for my first sale."
Toni
Upscale Resale For Kids - North Carolina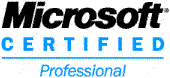 Admin Portal Credentials Request
Thanks for your interest in MySaleManager.NET. Just fill out the short form below and we will send you the login and password information for the Demo Admin Portal.
This Admin Portal demo is for existing sale owners or newly started sale owners only. Please fill out all fields using accurate information pertaining to your consignment event. Please use an email address that can be validated on your website as being associated with your consignment event. If you have circumstances that prohibit you from being able to fill out all fields completely, please e-mail us and explain your situation and request the demo admin portal login credentials that way.