"Using MSM was the easiest transition I have ever made with my sale. Having used an automation provider earlier, transitioning to MSM was smooth and painless for myself and my consignors. I could not be happier with the service, the program and the results of using MSM."
DeAnn Nightingale
Three Bags Full Childrens Consignment Sale
Ohio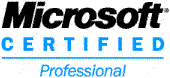 Admin Portal Credentials Request
Thanks for your interest in MySaleManager.NET. Just fill out the short form below and we will send you the login and password information for the Demo Admin Portal.
This Admin Portal demo is for existing sale owners or newly started sale owners only. Please fill out all fields using accurate information pertaining to your consignment event. Please use an email address that can be validated on your website as being associated with your consignment event. If you have circumstances that prohibit you from being able to fill out all fields completely, please e-mail us and explain your situation and request the demo admin portal login credentials that way.